A Meditation on Illusion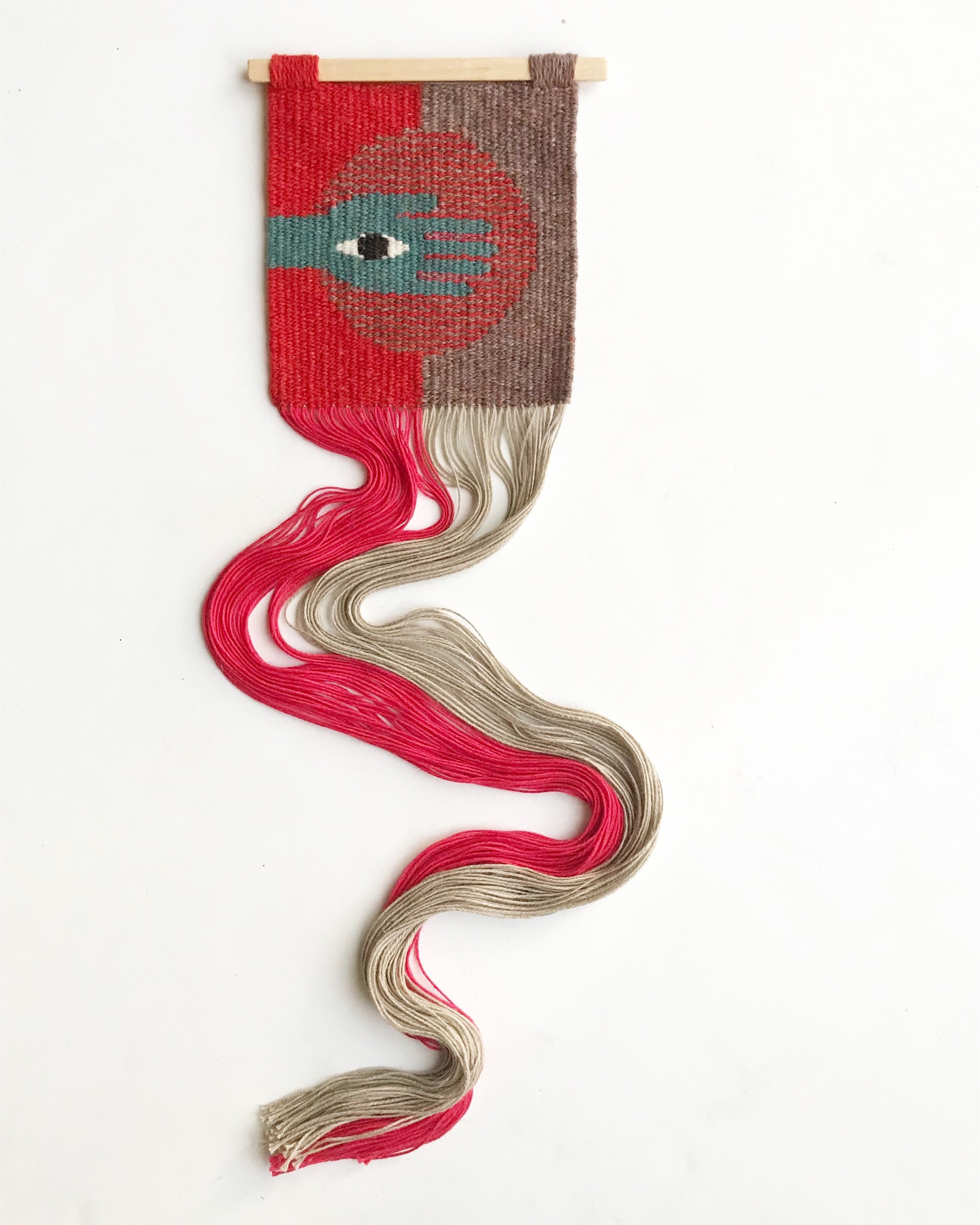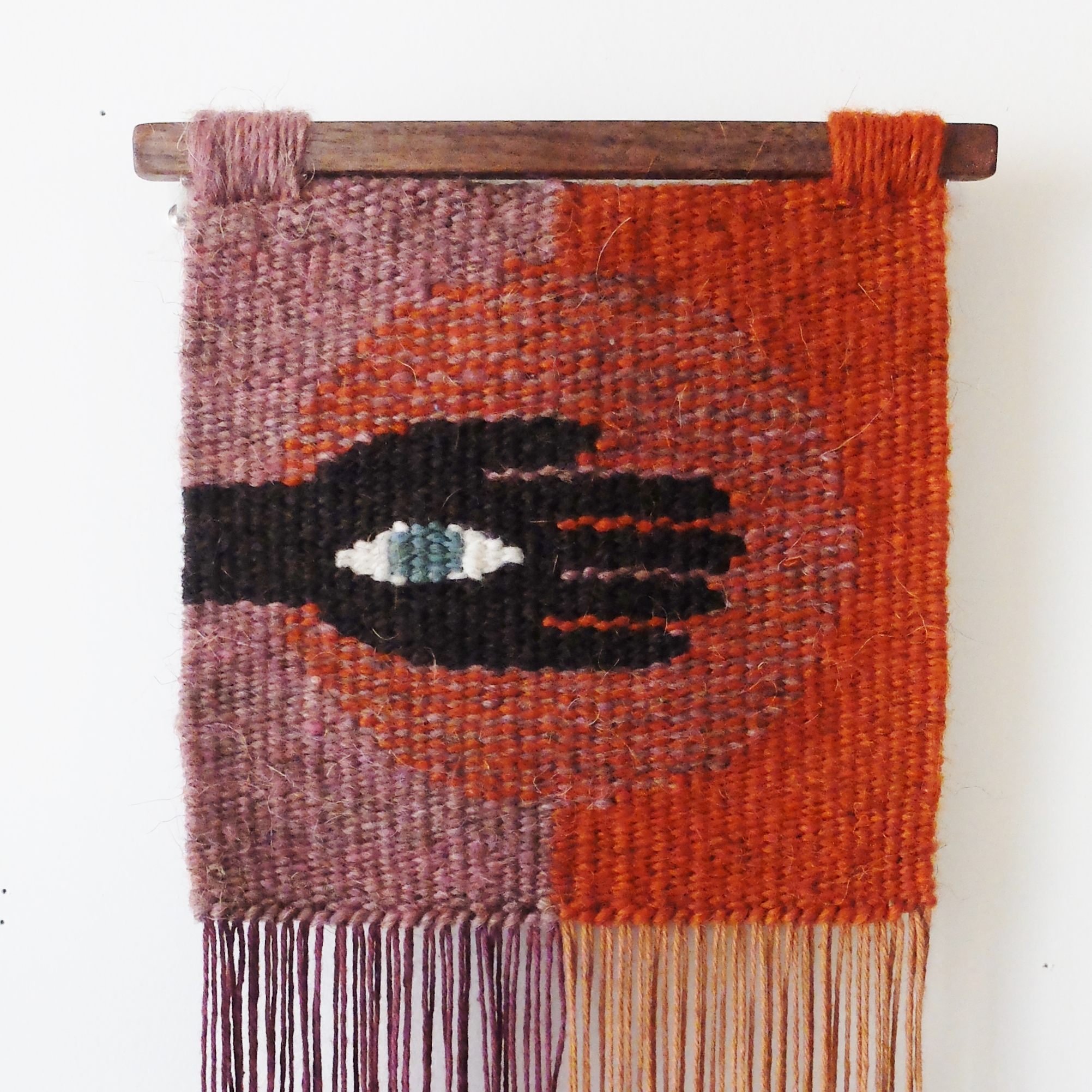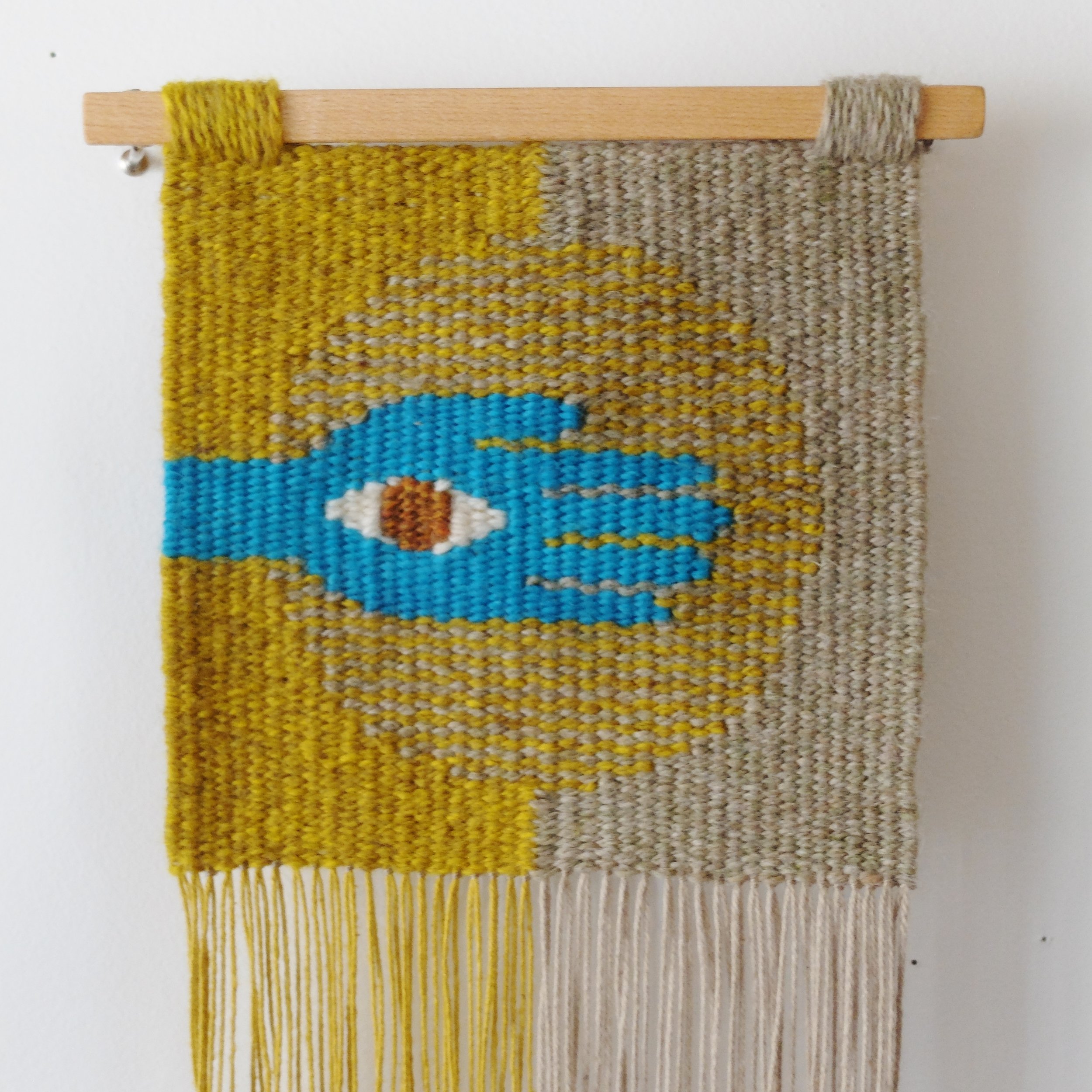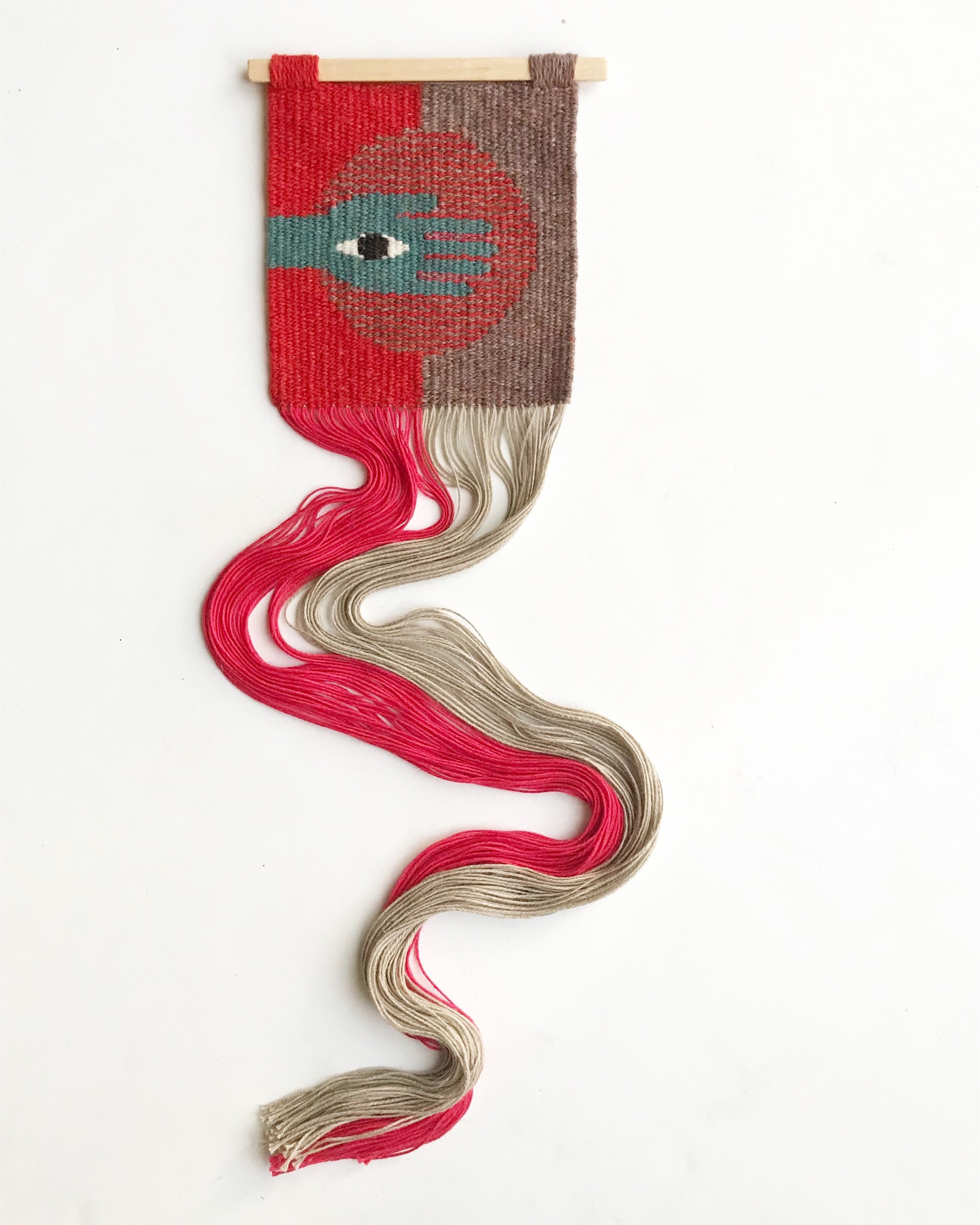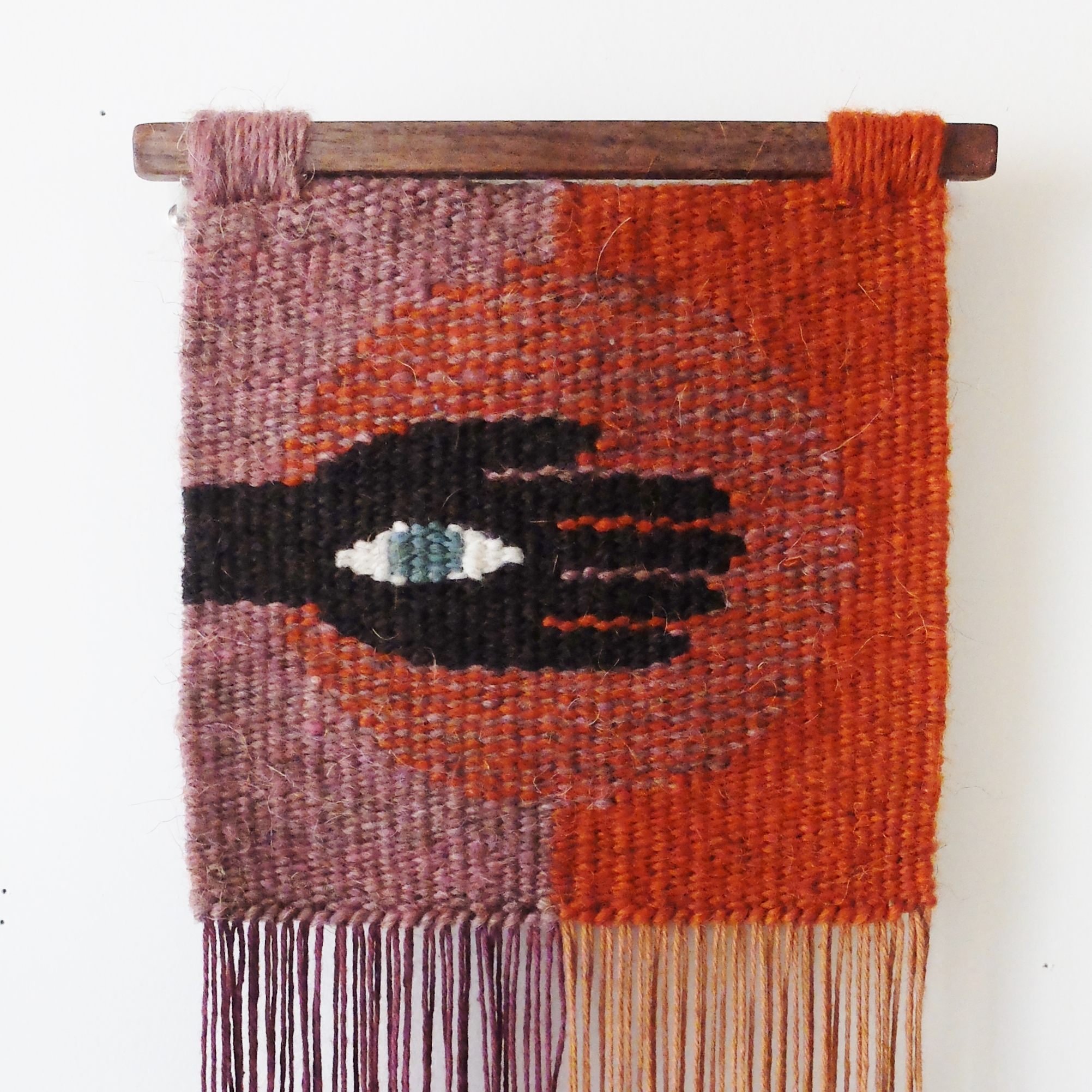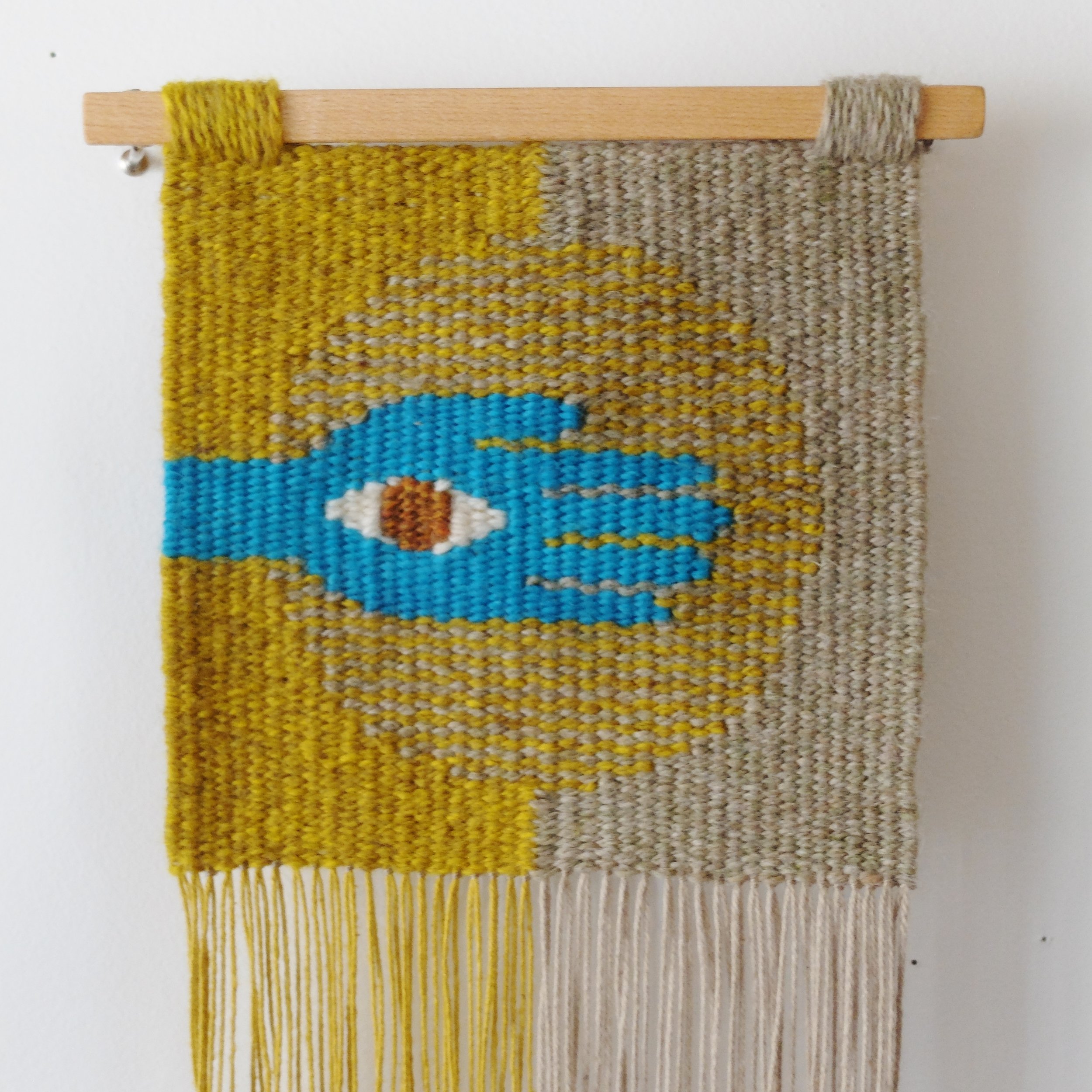 A Meditation on Illusion
In tapestry, a perfect circle is an impossibility. A weaver would need infinite warps and wefts to create that mathematically perfect shape, a scenario that doesn't exist in this plane of reality. The best we can do is create an illusion.
Materials: Wool (churro where noted), cotton and hardwood. "Invisible" hanging hardware included.'
Dimensions: Woven area 5.5 x 5.5 inches'; overal 6.5 x 33 inches. Fringe can be left loooong or trimmed to your desired length.
Please allow up to two weeks for "made to order" color options.
FREE DOMESTIC SHIPPING!