Paivatar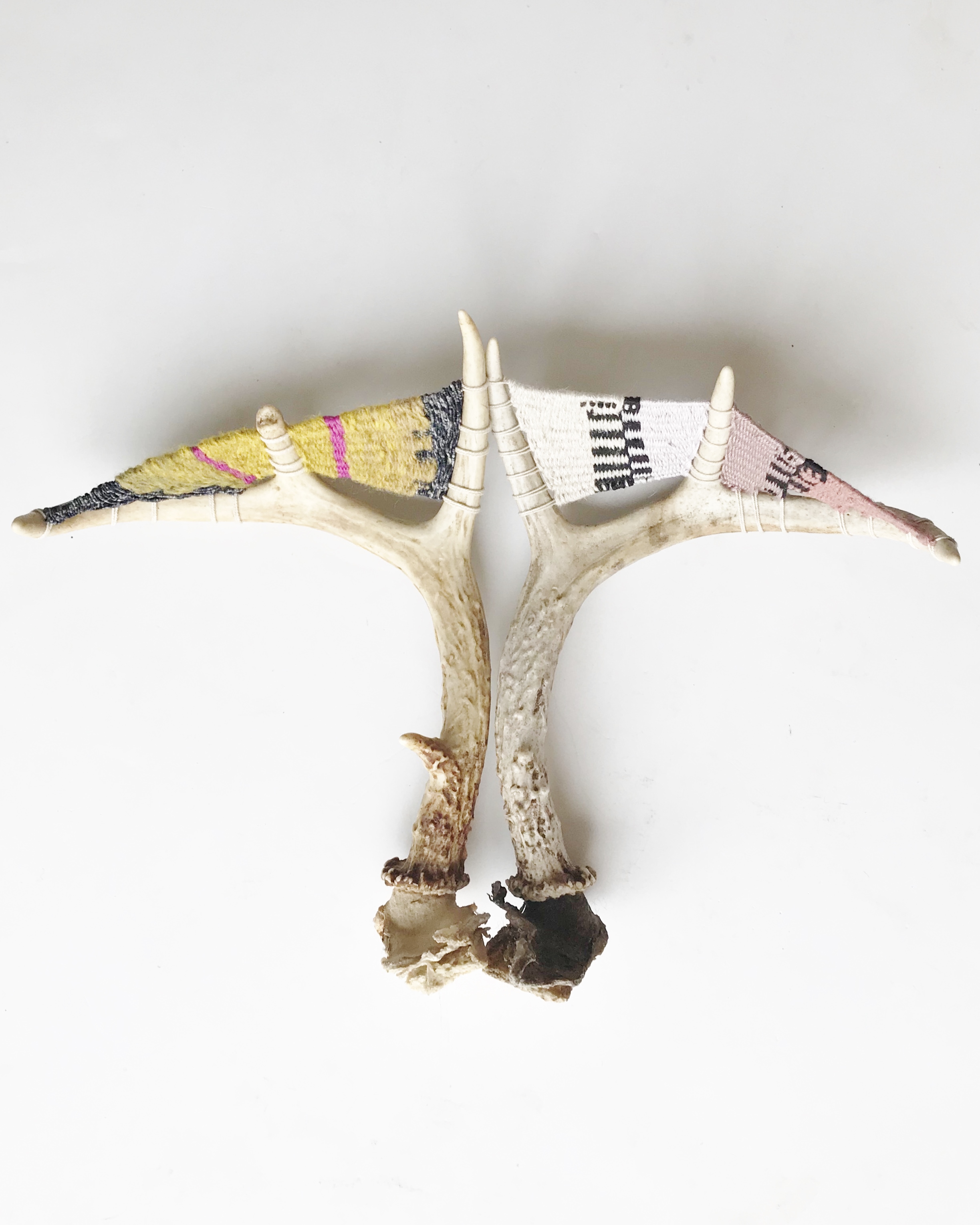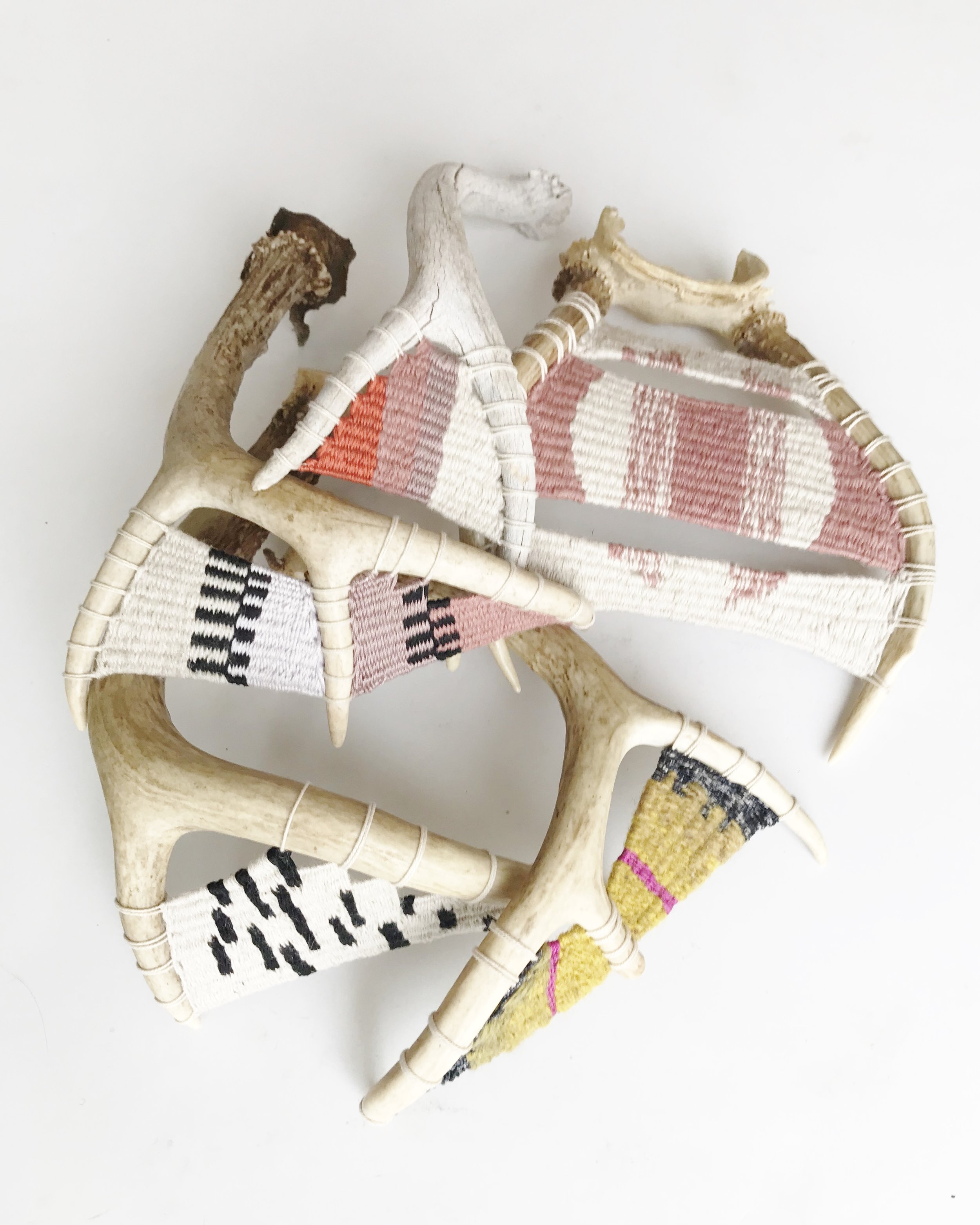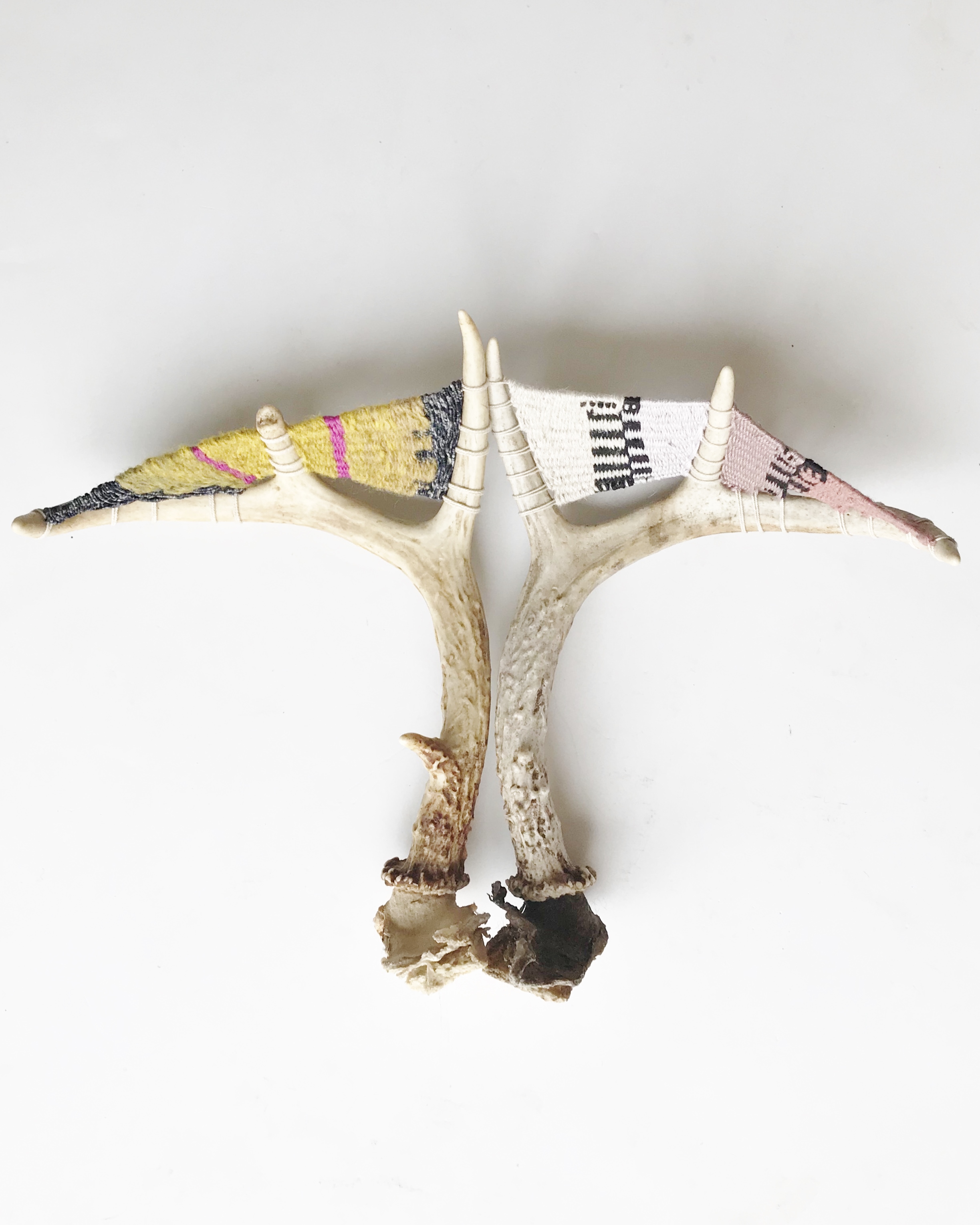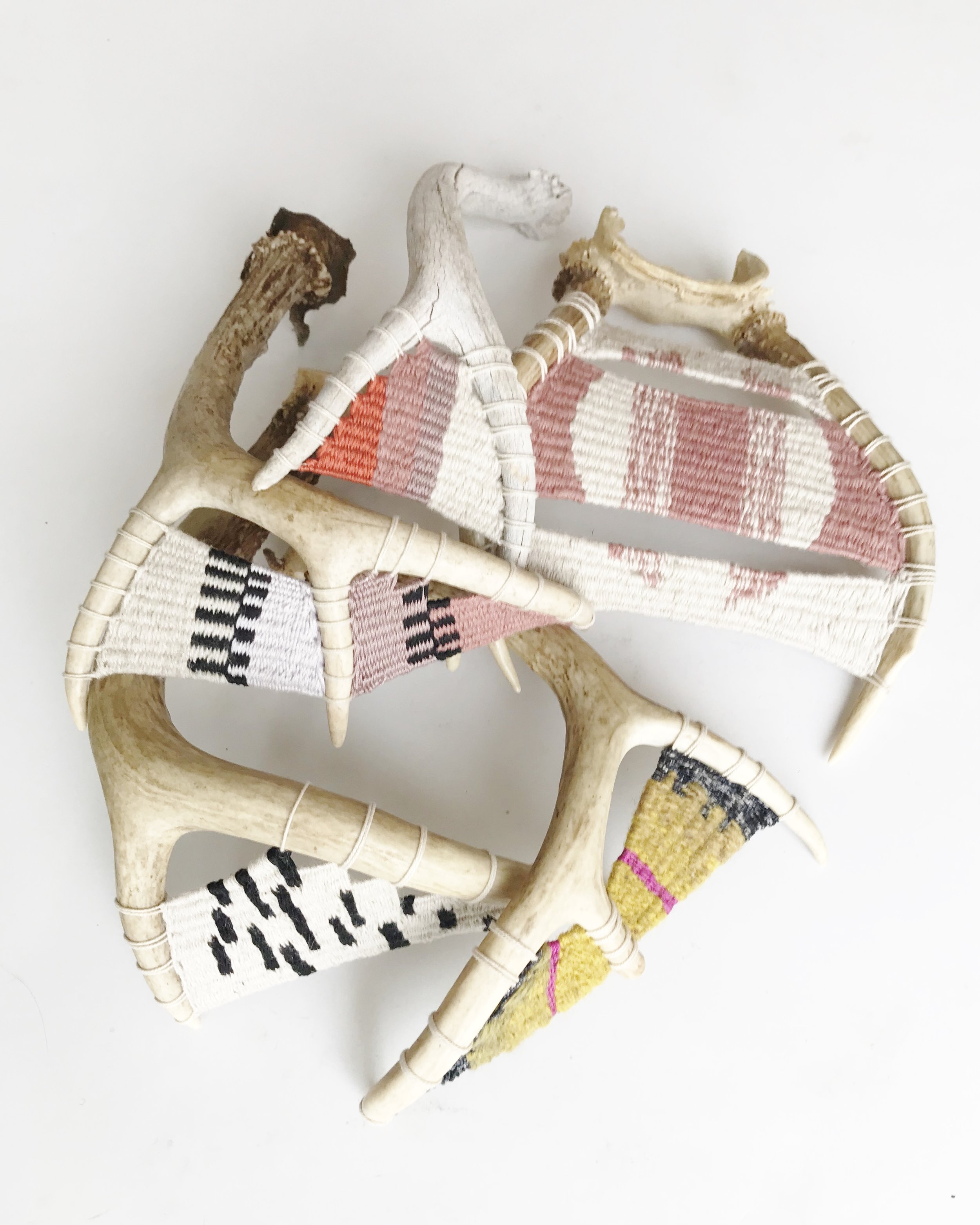 sold out
Paivatar
Päivätär is the goddess of the Sun in Finnish mythology. She owns the silver of the Sun, spins silver yarns, and weaves cloth from them. Consider this antler as a talisman, an amulet a magic wand or a good luck charm. Consider it as a sculpture for your collection, an adornment for your home. Handwoven in late winter, early 2019.
Wild deer antler, bone, linen &cotton
9 x 7 x 2.5 inches
Price includes domestic shipping.