Layers of the Earth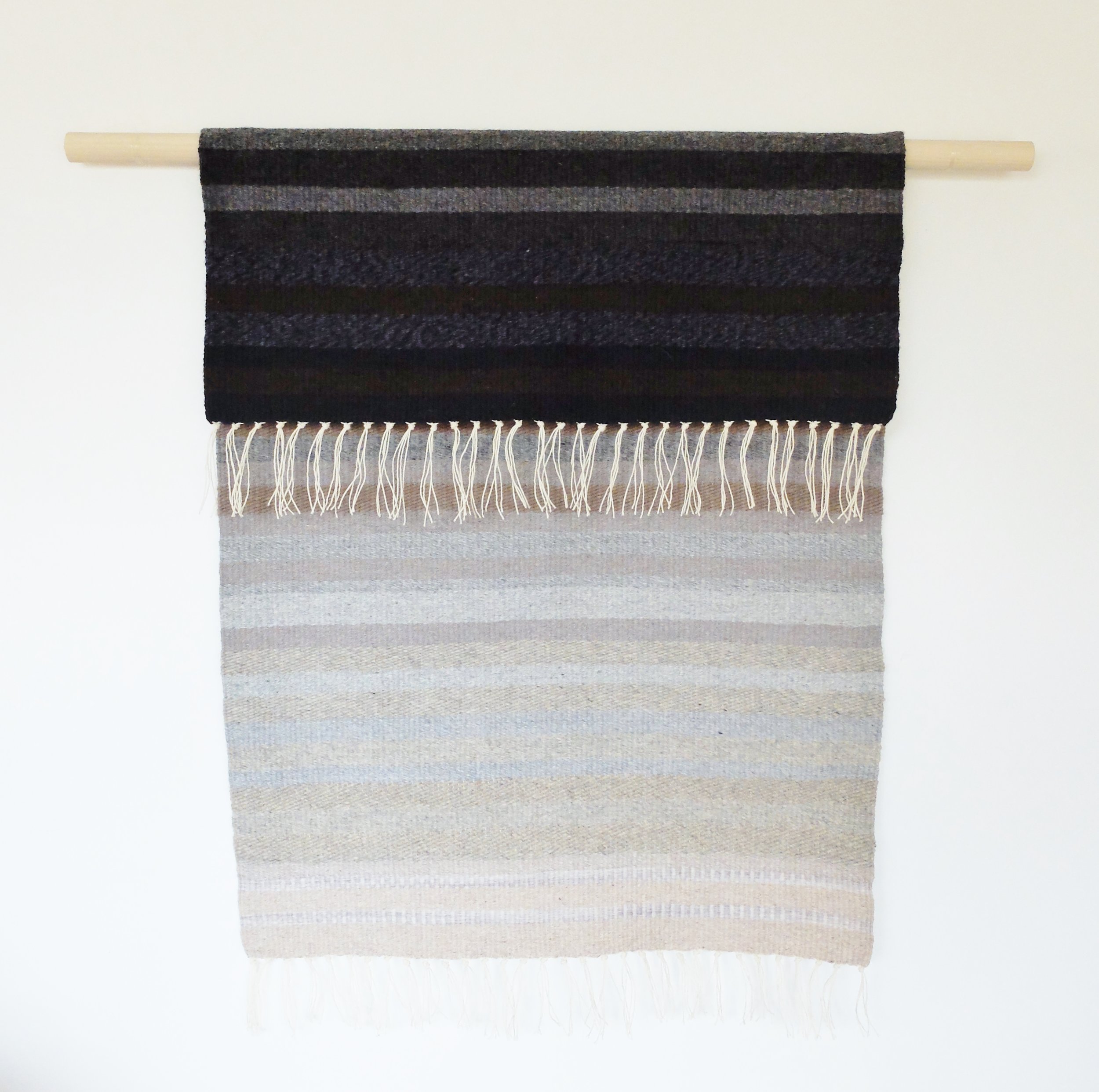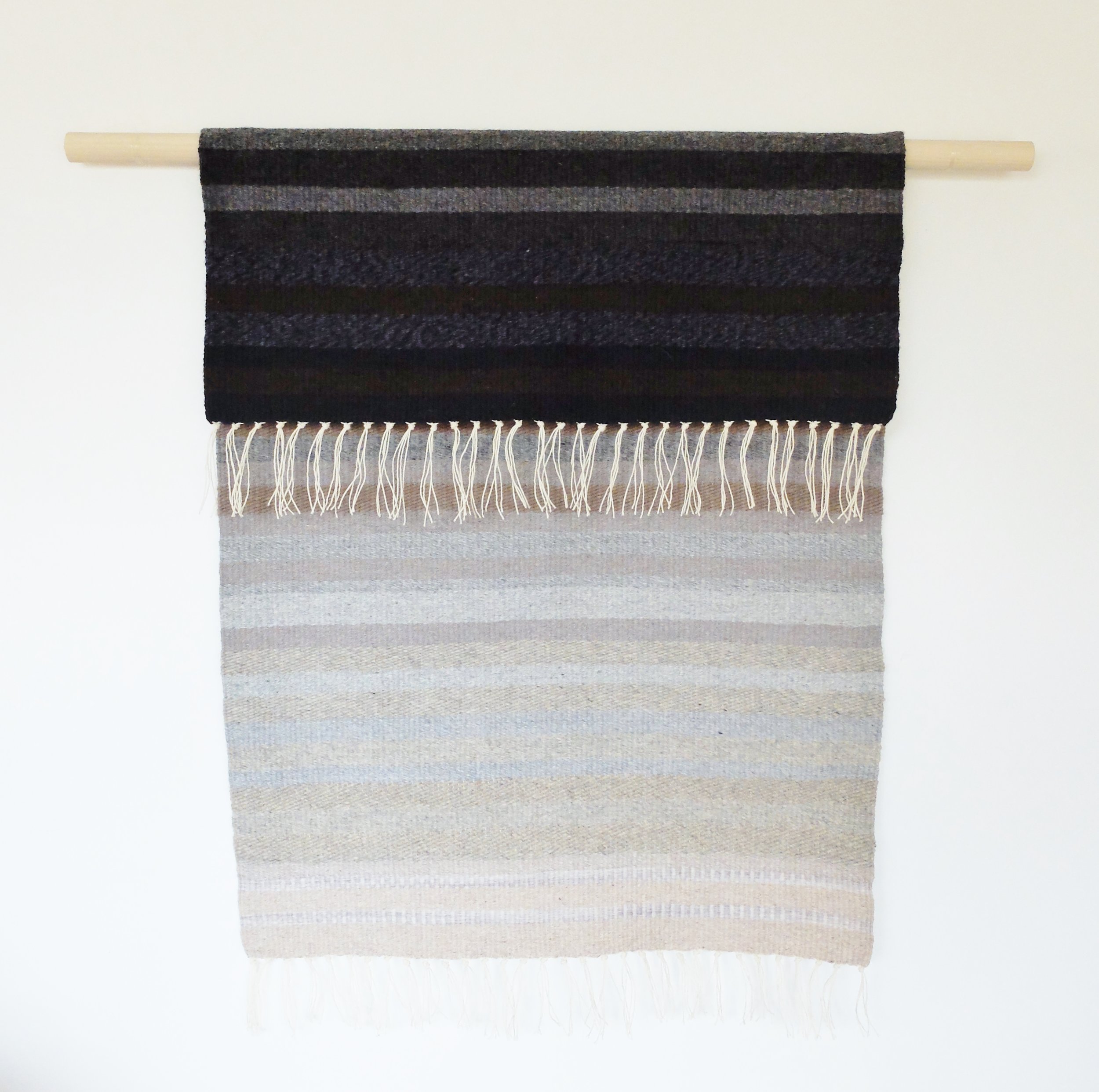 Layers of the Earth
I imagine that if you dug down deep into the surface of the earth, you'd come across all of these colors. Maybe you'd have to travel far and wide to discover them, but I think they're there, waiting.
Layers of the Earth was hand woven in Portland, OR on my Rio Grande walking loom from 100% wool yarn on a wool warp. It measures 29.5 x 50 inches or ~58 in. with fringe.
Price includes domestic shipping. International orders please choose oversize shipping at check out.