Eye of Sauron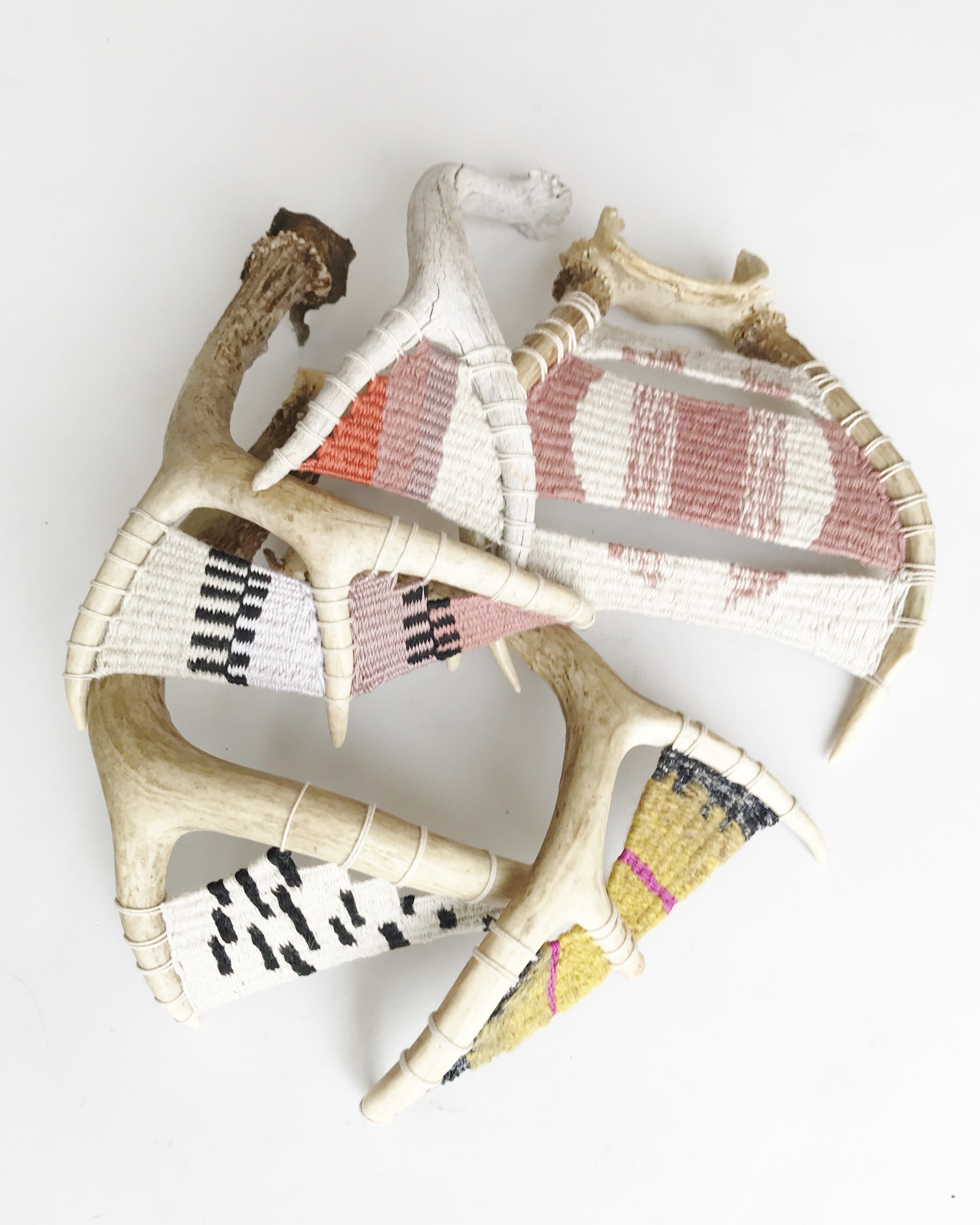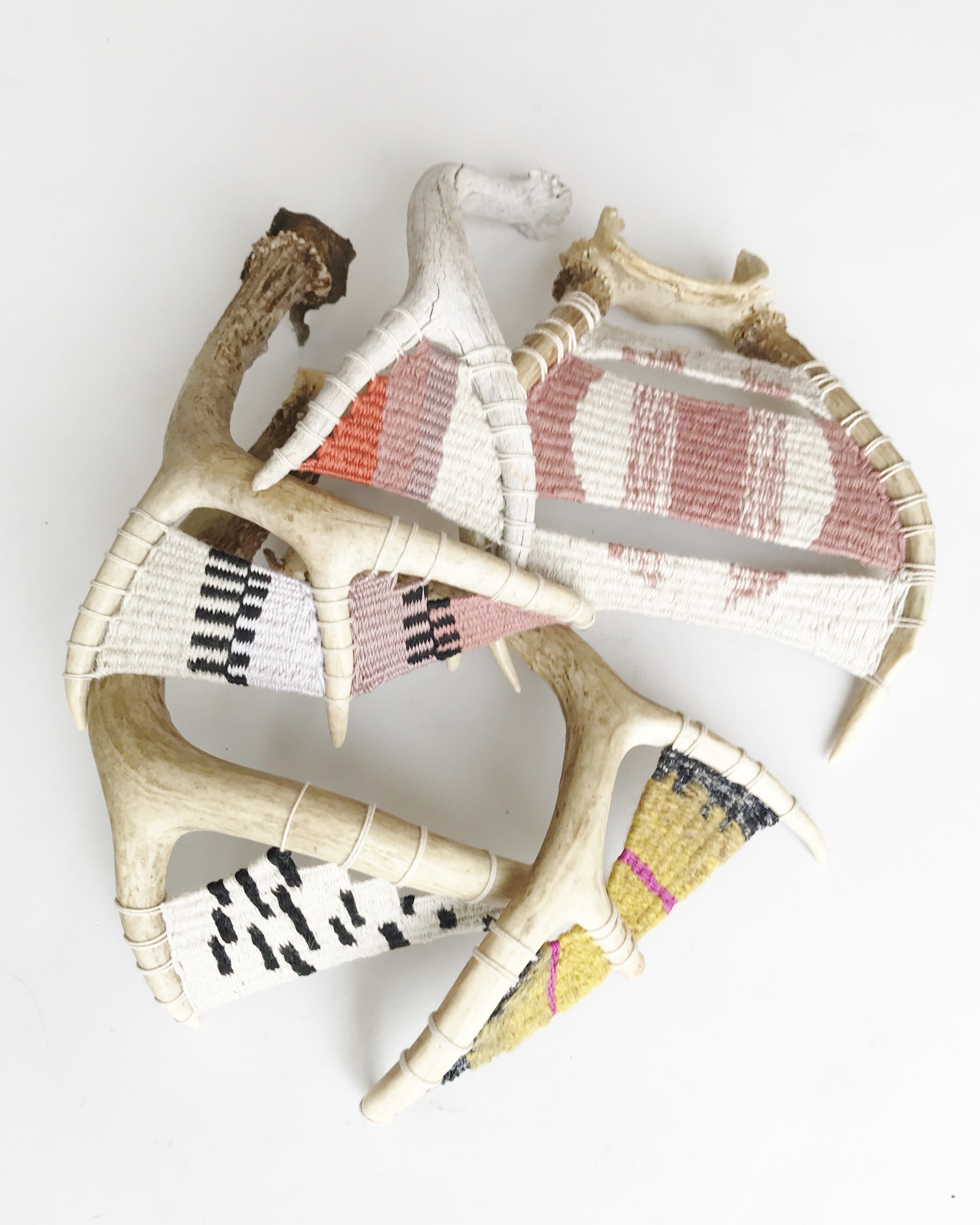 sold out
Eye of Sauron
According to J. R. R. Tolkien, the Eye of Sauron peered out from the topmost tower of Barad-dur in Mordor. According to many, this weaving bears a passing resemblance to that symbol, and according to me it definitely does, but bares no ill intent.
Consider this antler as a talisman, an amulet a magic wand or a good luck charm. Consider it as a sculpture for your collection, an adornment for your home. Handwoven in late winter, early 2019.
Wild deer antler, bone, linen & cotton
8 x 7 x 2 inches
Price includes domestic shipping.