Neith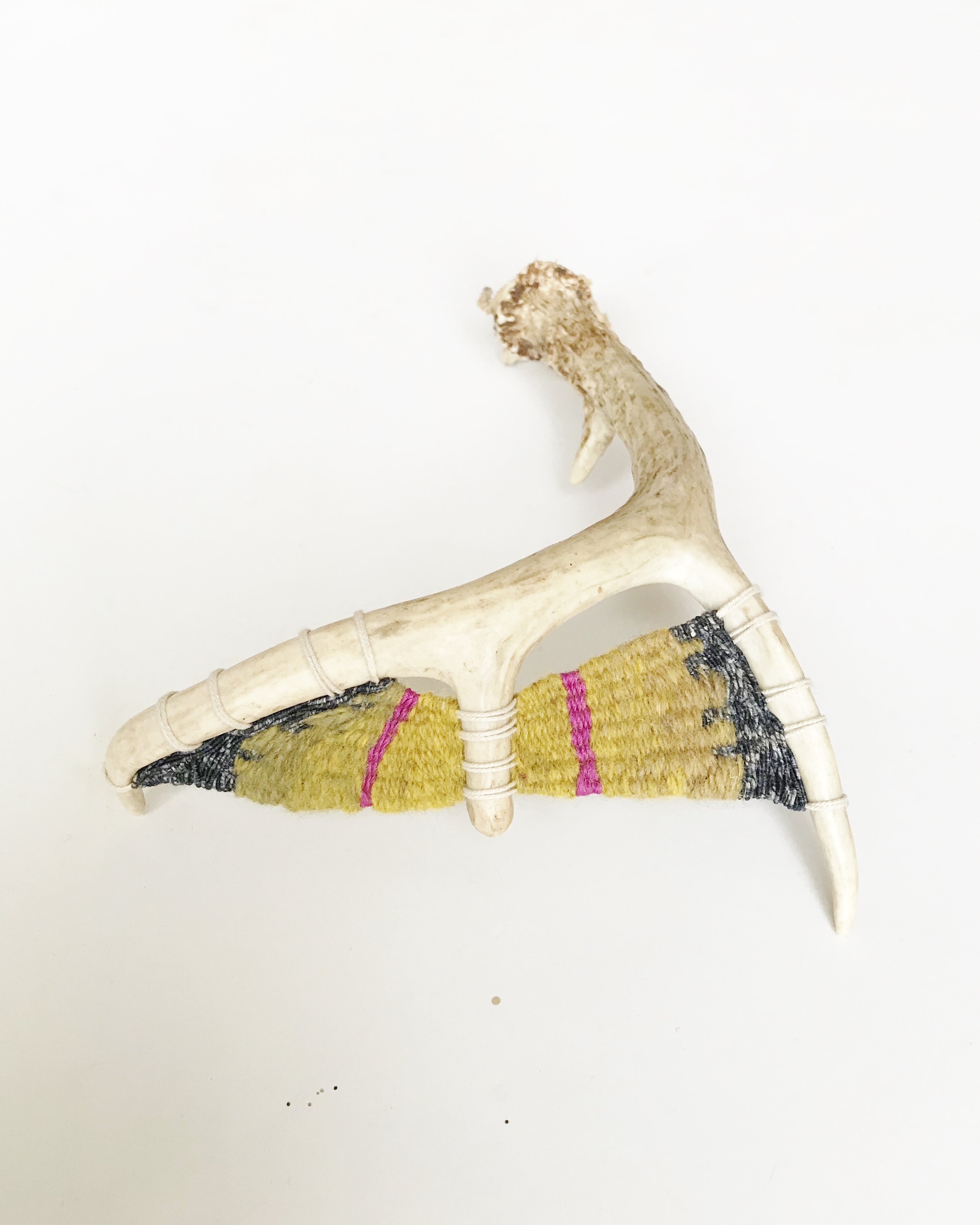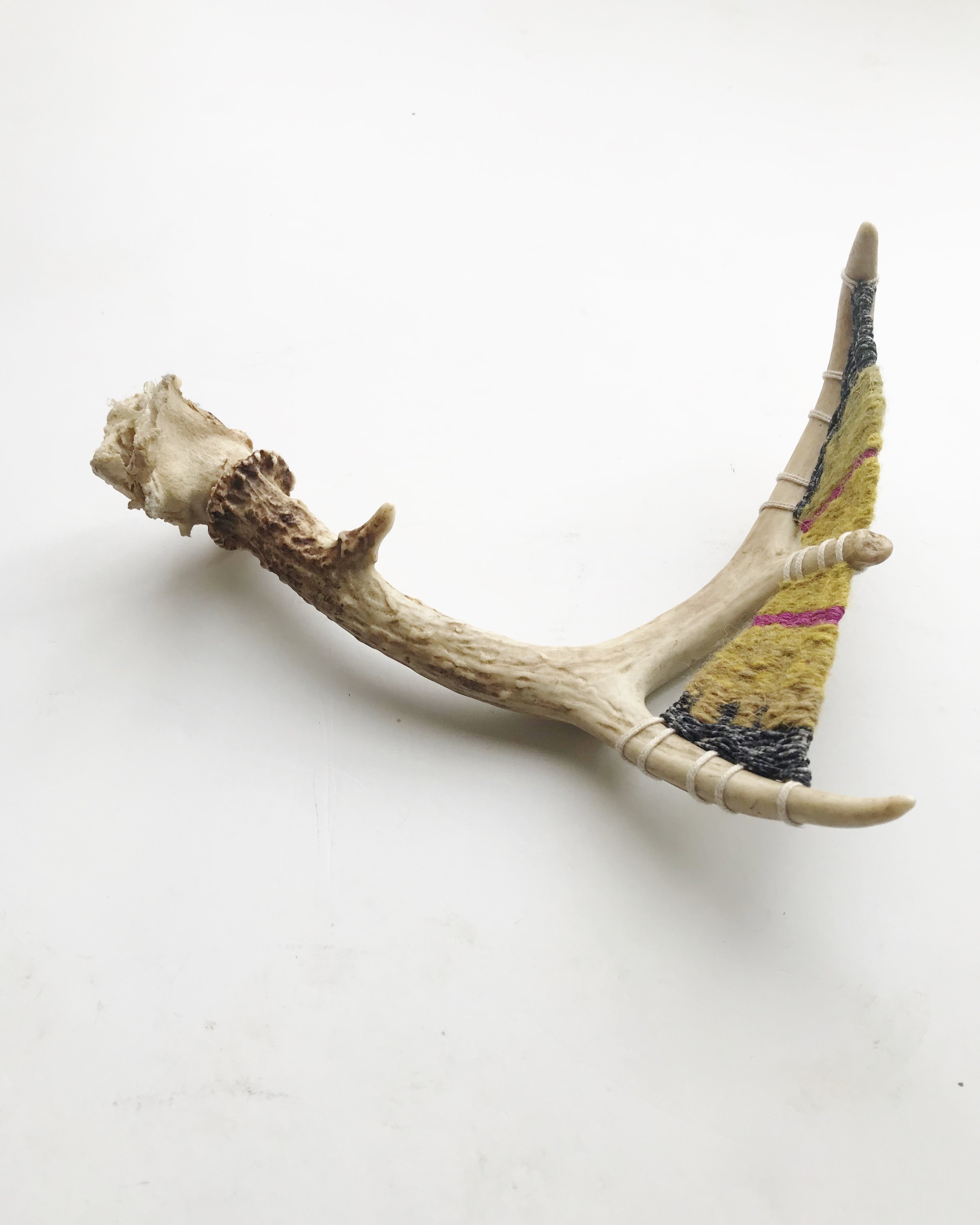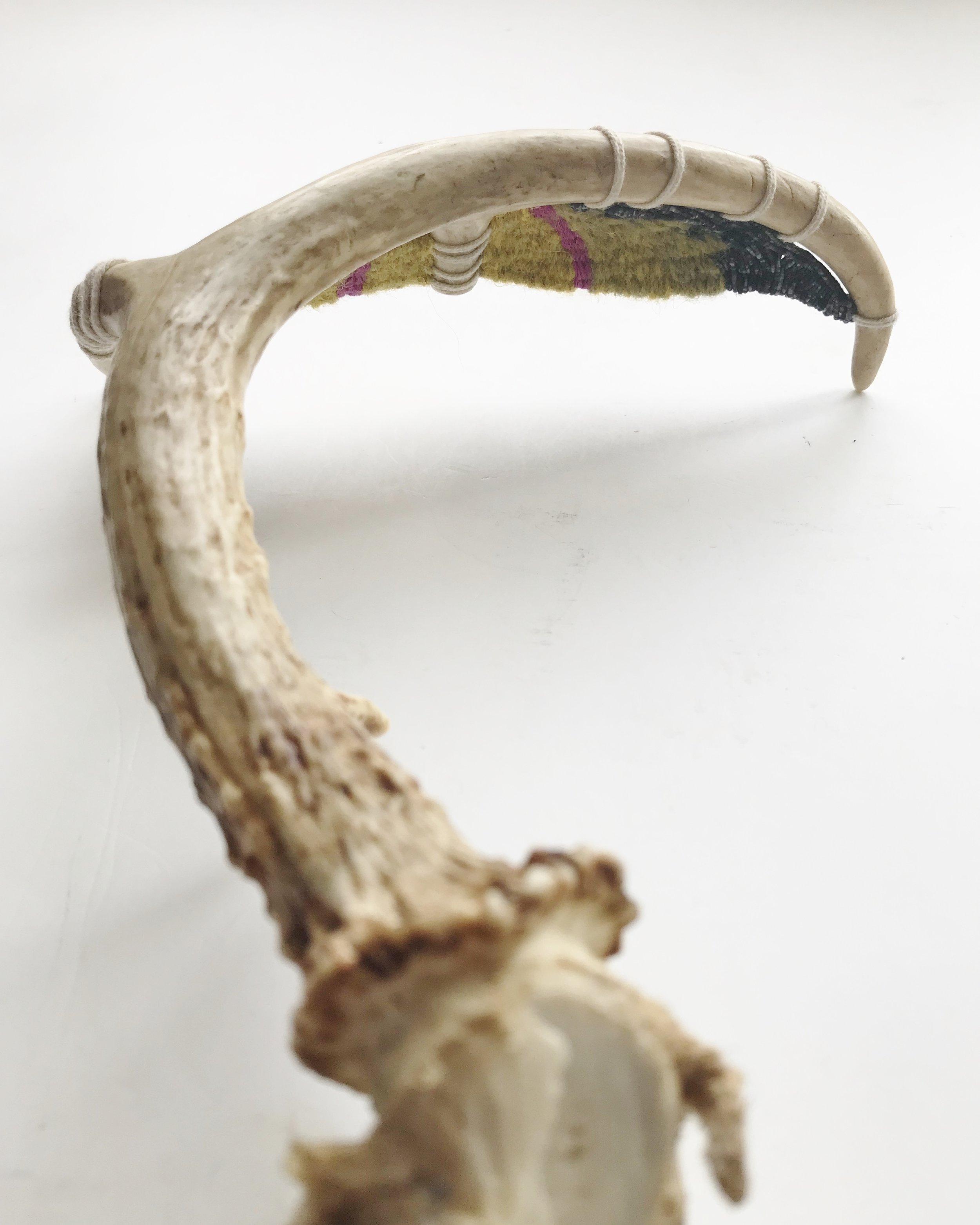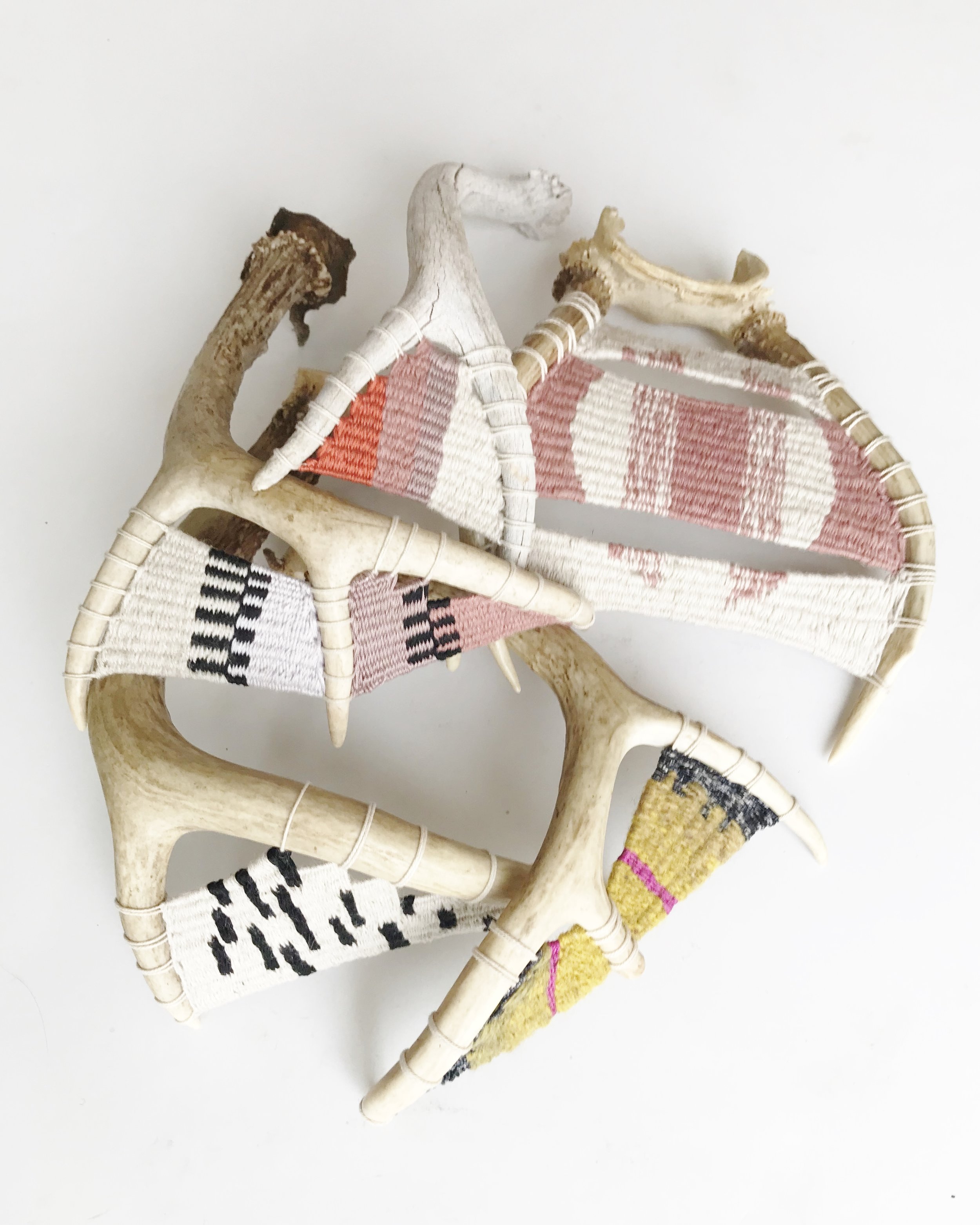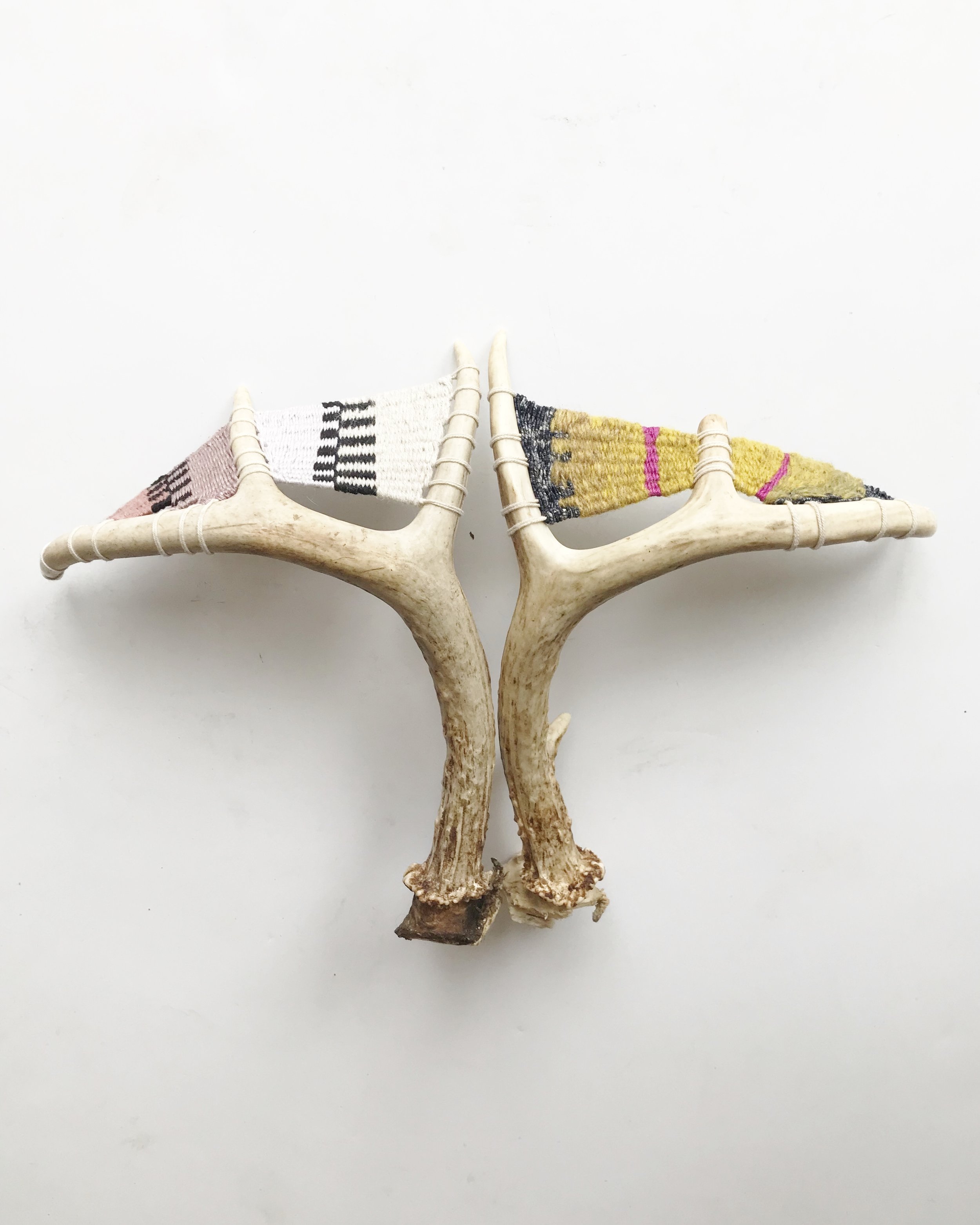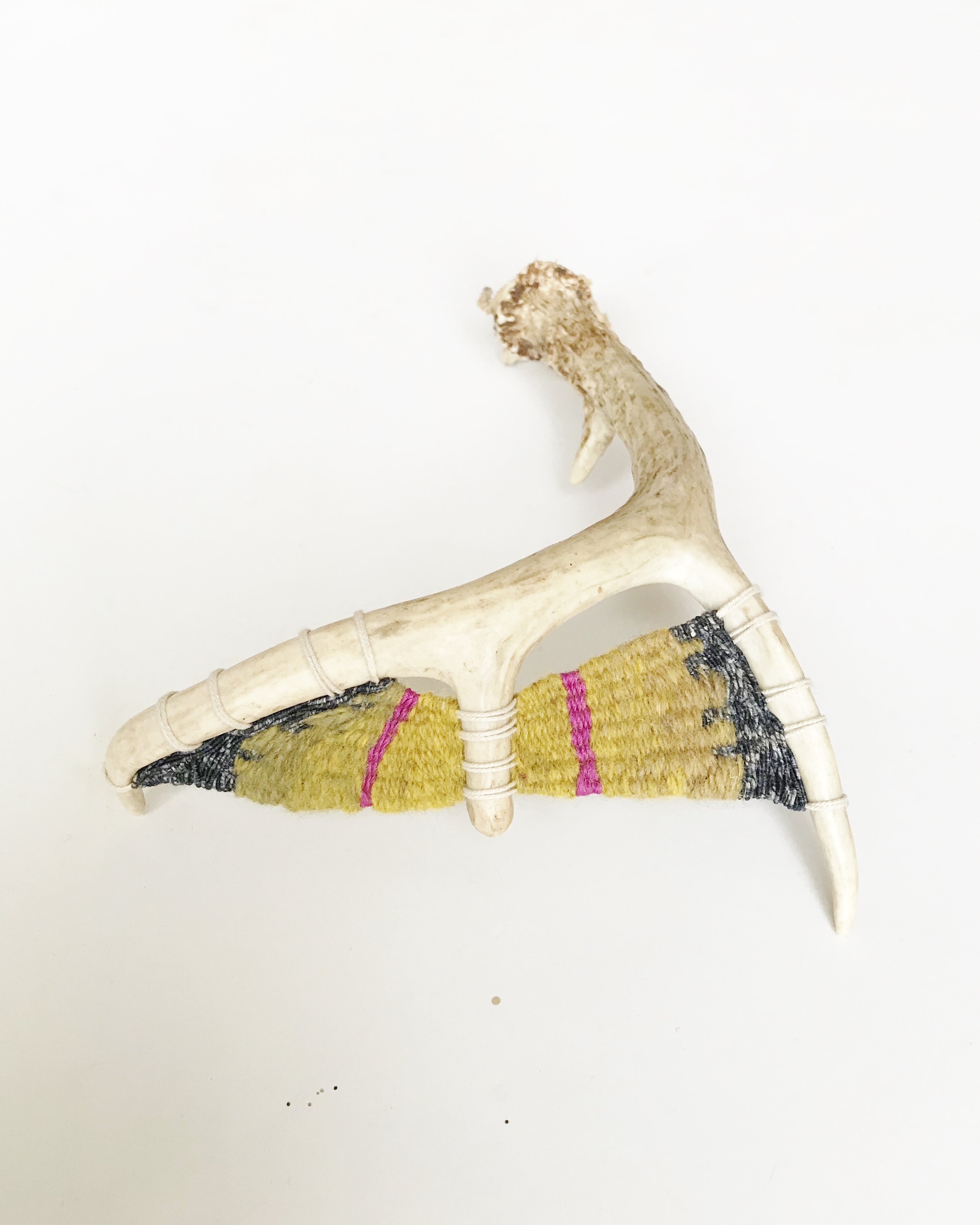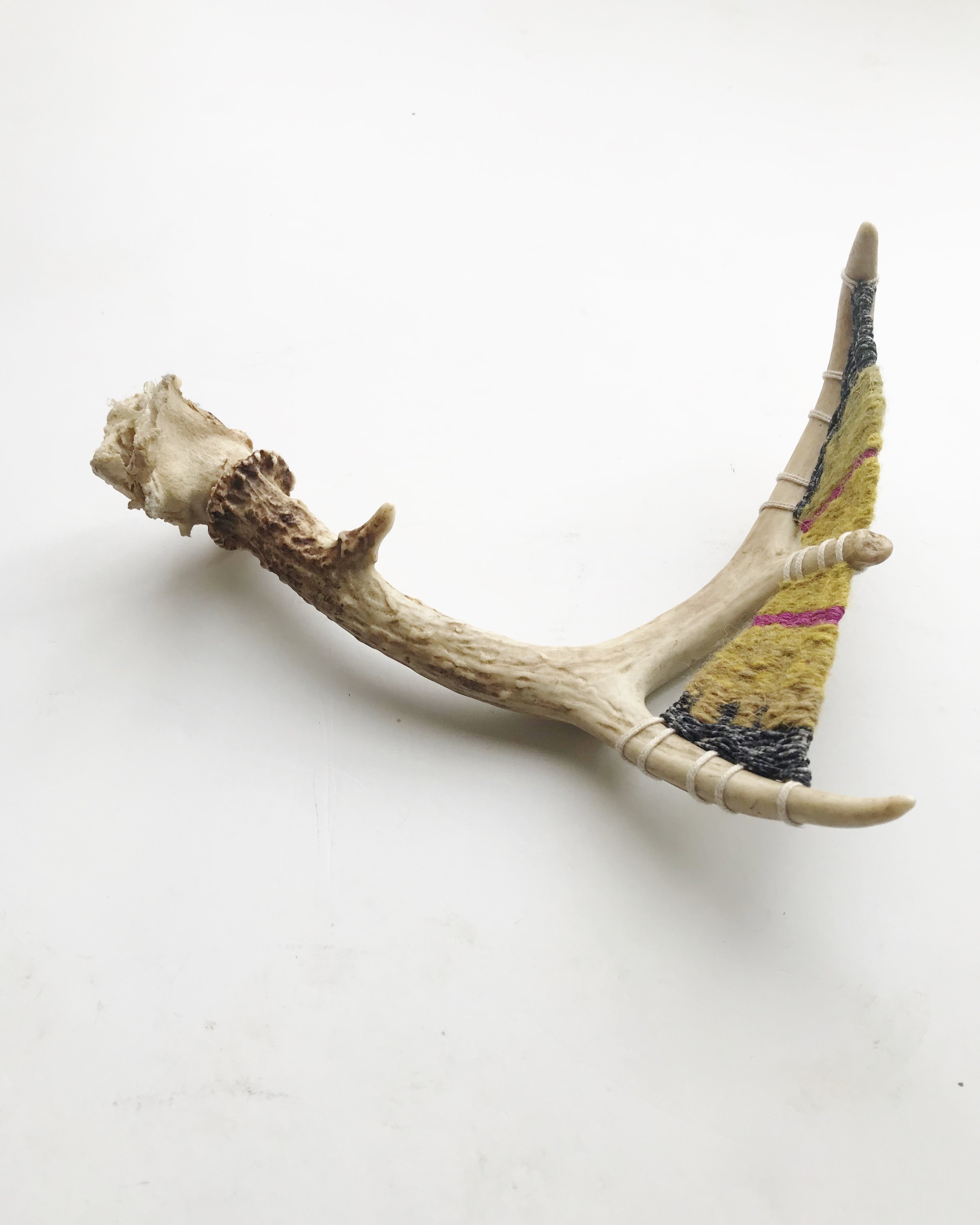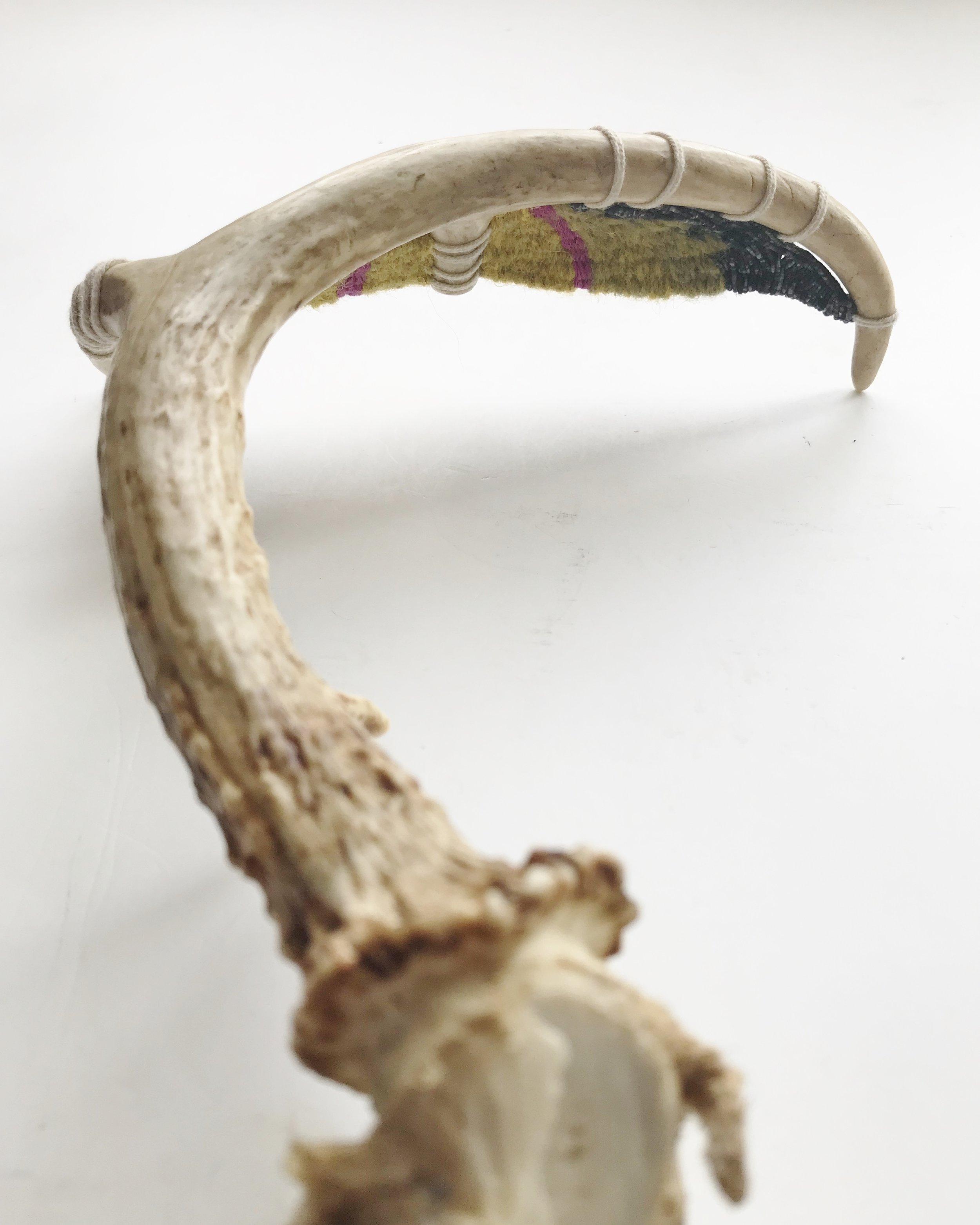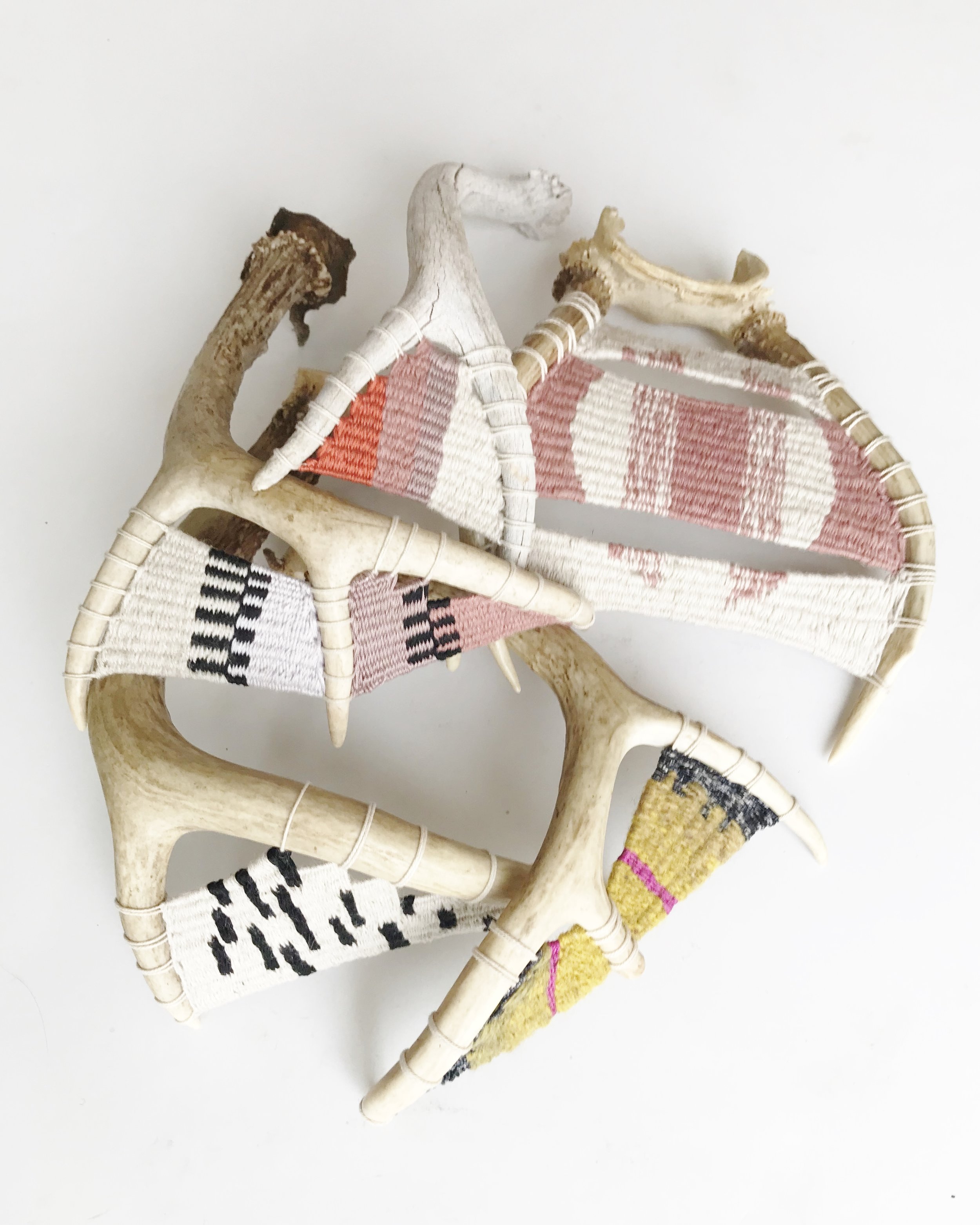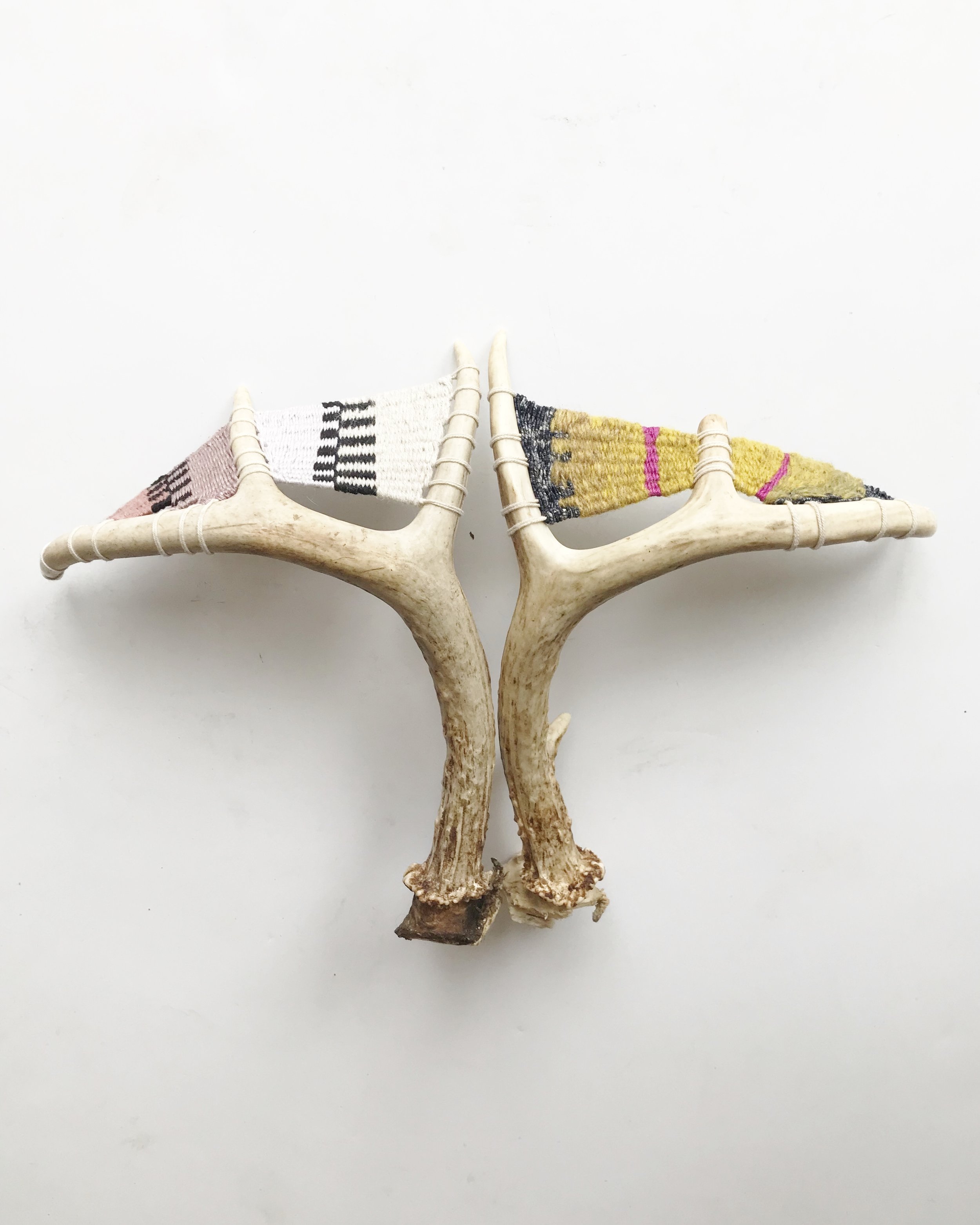 sold out
Neith
Neith is an ancient Egyptian goddess of the hunt, war and weaving. She is the mother of the Sun and was known as a huntress during the earliest times, her symbol was a shield crossed with arrows. Later the symbol of a weaving shuttle also became associated with Neith and it has been suggested that she created the world by weaving it.
Consider this antler as a talisman, an amulet a magic wand or a good luck charm. Consider it as a sculpture for your collection, an adornment for your home. Handwoven in the first days of spring 2019.
Wild deer antler, wool, linen & cotton
9 x 7 x 2 inches
Price includes domestic shipping.